You are DONE!
"People ask if this is worth it and I tell them when I started I thought it was an investment but now I have a skill set!! The training, with what you are doing, the value is fantastic! You are buying a skill set instead of a headhunter. It is extremely valuable!"

Zac Boddy
Chief Executive Officer
Intuitive Technologies
Choose to work with Boss Actions YOUR preferred way!
BOSSIFICATION
All based on our ground-breaking system that includes EVERYTHING you need to build a team you can TRUST to grow your business!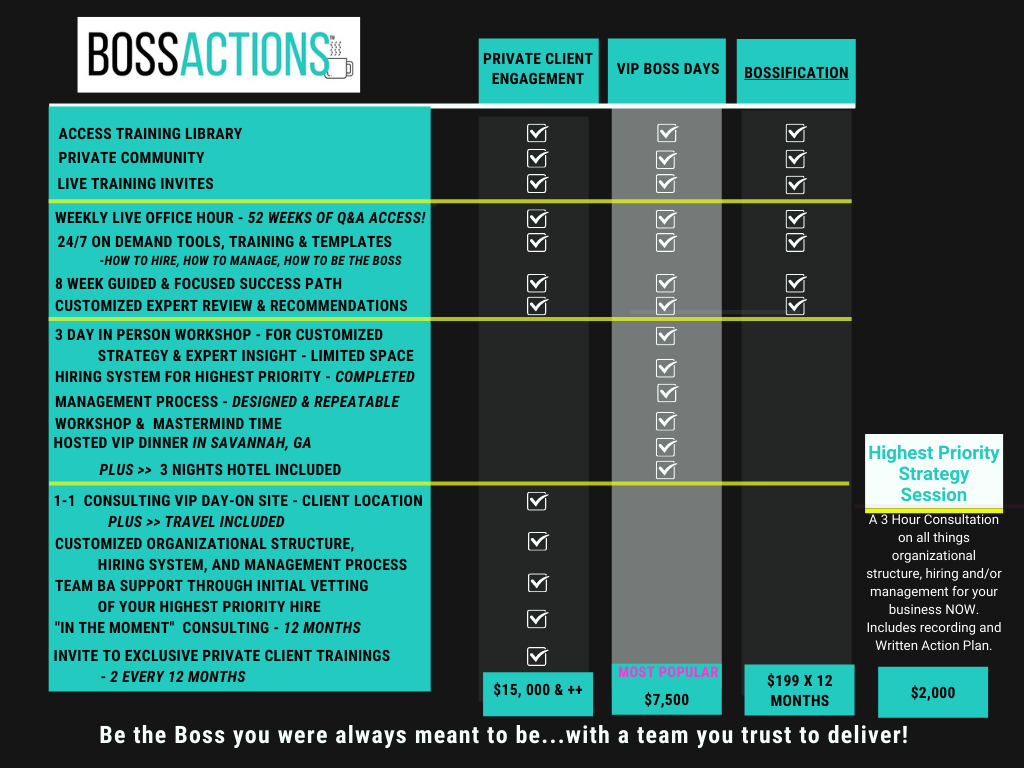 "If you want to be an actual Boss, listen and learn from Talmar. She has helped me find my Boss voice! Her programs are not wishy washy. They are direct, informative, and life changing! I went through a period where I lost 2 employees in 1 week, which basically was 50% of my main workforce. Through Talmar's programs, I was able to hire new employees with more confidence. I am still learning to be a better boss, but with her LIVE sessions, I can learn something new and useful. Thank you Talmar for being the "Boss Whisperer".

Rachel Eisenfeld
Owner
Elden Street Tea
On Demand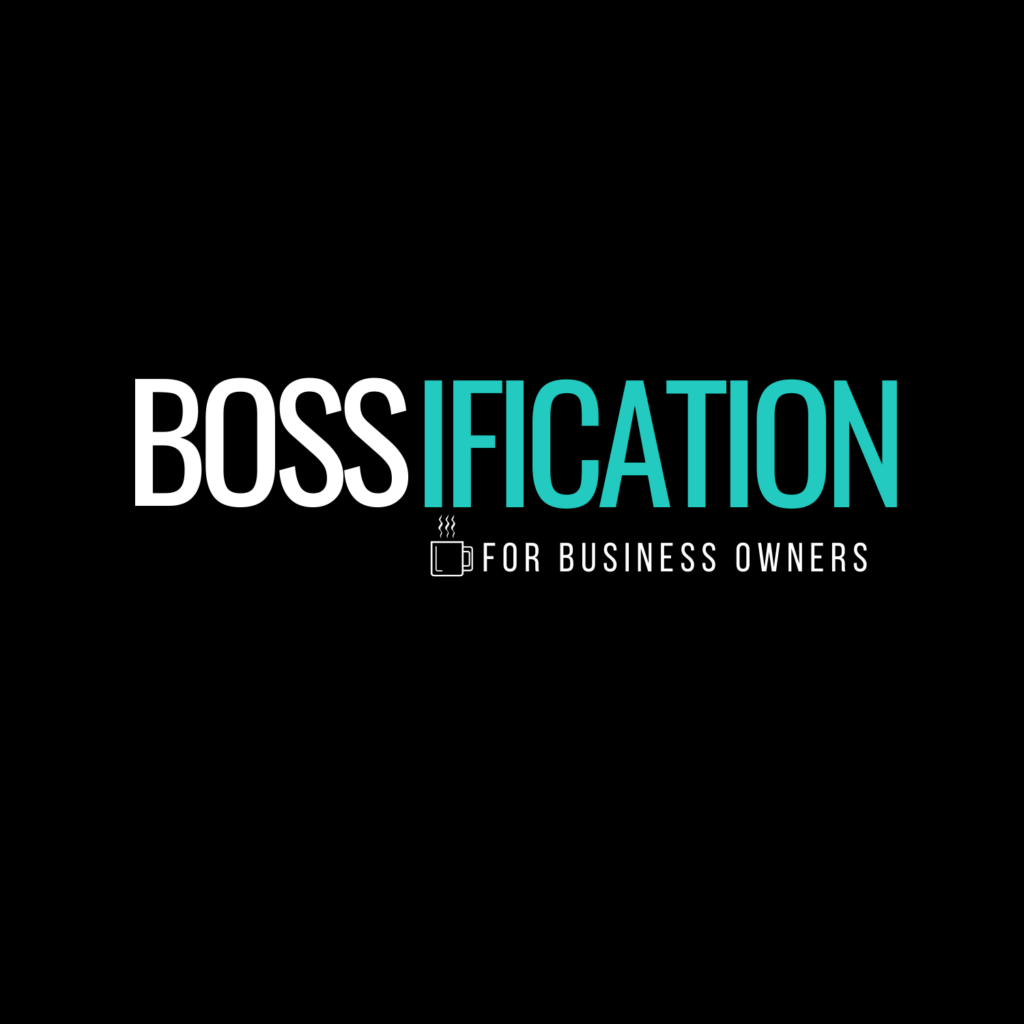 It's time to improve team results, create "life changing" shifts in how you build your company's team and step FULLY into your role as a THRIVING Boss so that you can scale your business WITHOUT running yourself into the ground by working harder.
And the best part is you will also make more money as your company grows allowing you to spend time doing EXACTLY what you want to be doing! Broken down into weekly focused "cliff notes" style lessons, supported by LIVE weekly Q&As with Talmar…delivered as 12 Months access to it all!
3 Day Group + OnDemand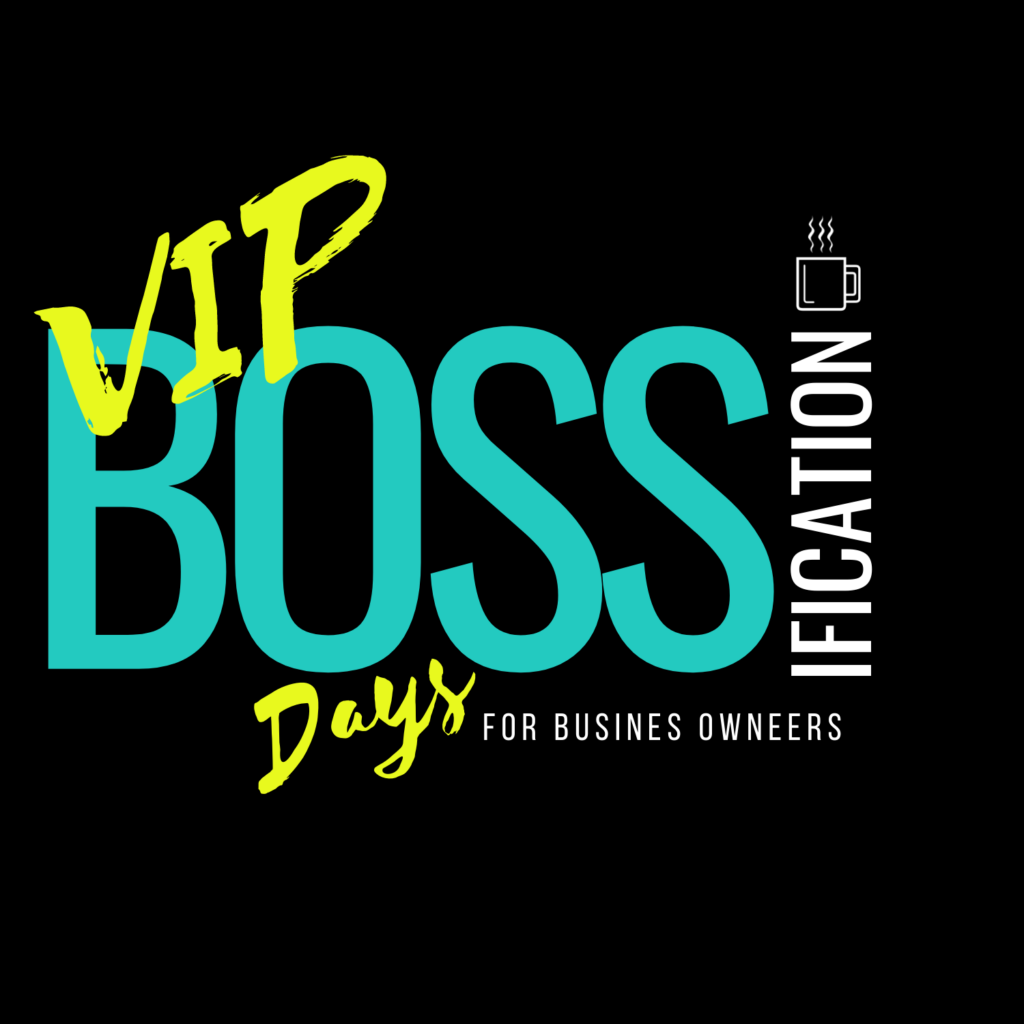 3 Days + Immediate Access to Bossification Program + Talmar
These In Person Workshops use three days to accomplish what 4 months of consulting achieves! Work in person with Talmar, and up to 14 other Bosses just like you, to master your own skills and a customized process for hiring and managing your best team ever!
This is the FASTEST path to discover the answers you and your business need to more easily and more successfully scale and grow the "people" side of business.
The VIP Boss Days are designed to be "done with you" in our step by step system for hiring and management processes based on the signature program of Bossification. Registration includes immediate & 12 Months access to the on demand program and resources. Join us in one of the upcoming dates to get this focused time on your calendar so we can get it DONE!
Private Client +
OnDemand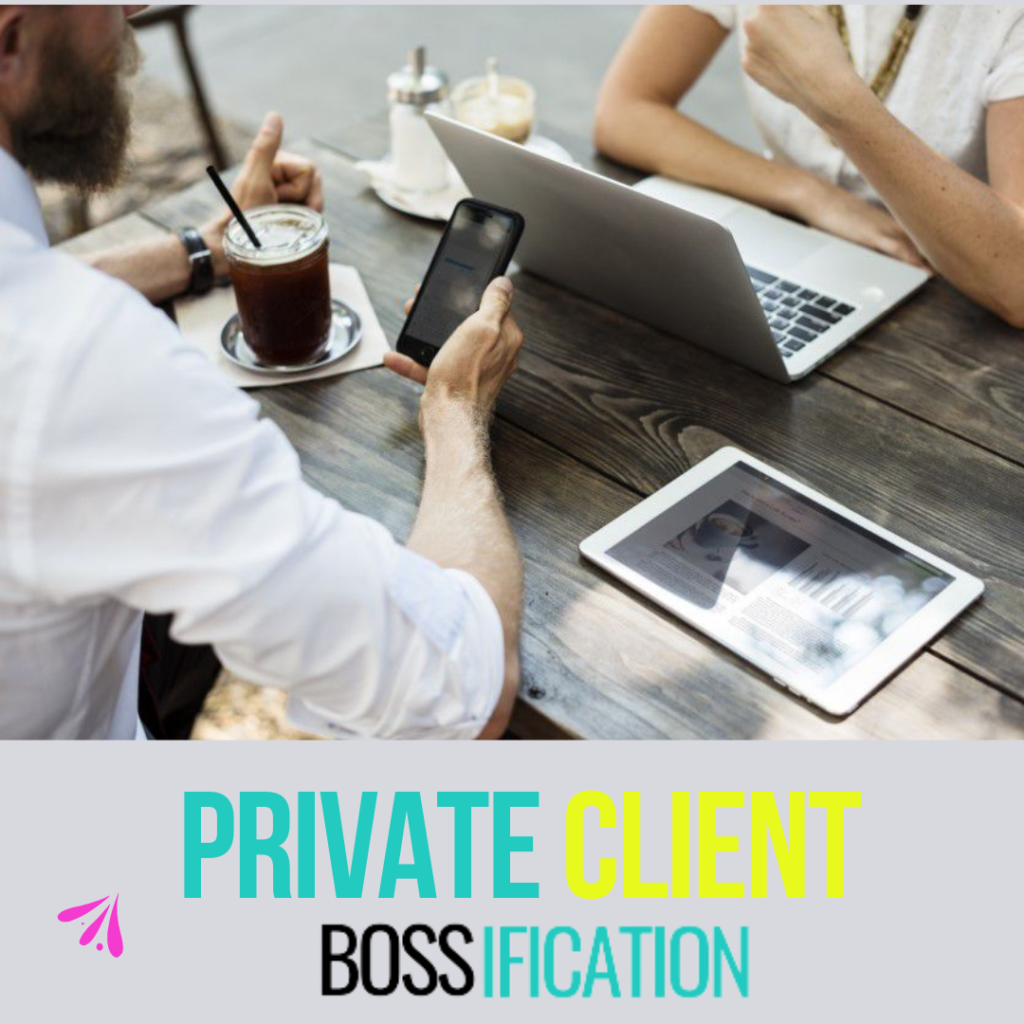 Let Talmar meet you where you are…literally!
These engagements block time on the calendar for consult through in person AND video conference while including the Bossification program in entirety, Talmar travels to you and your business for your private deep dive. Spending focused one on one time during this session customized to your specific questions, your specific company and COMPLETING your hiring and management processes! This is setting your organization up for scaling success.
These are LIMITED AVAILABILITY. Set a time to speak with Talmar and learn more >>
Done with the working long hours on the pieces your business needs but are OUTSIDE your own zone of genius. Done with the disappointing hires. Done with missing out on the FUN in your life this business is supposed to be bringing you!
What if you could learn 1 SYSTEM that included the HOW TO process for
HIRING

AND the HOW TO process for

MANAGING

your own kick-ass team ….so you could STEP FULLY into the Boss role and be free to focus on what you want to be doing in your business?

Bossification is where you




make dramatic shifts – for




you AND your team!
You can learn how to build a team that actually delivers results...on time…the way you want…. and you can even enjoy working with them!

Why are you settling for "good enough"? You need a kick ass team to be able to grow successfully. Let Boss Actions help you.